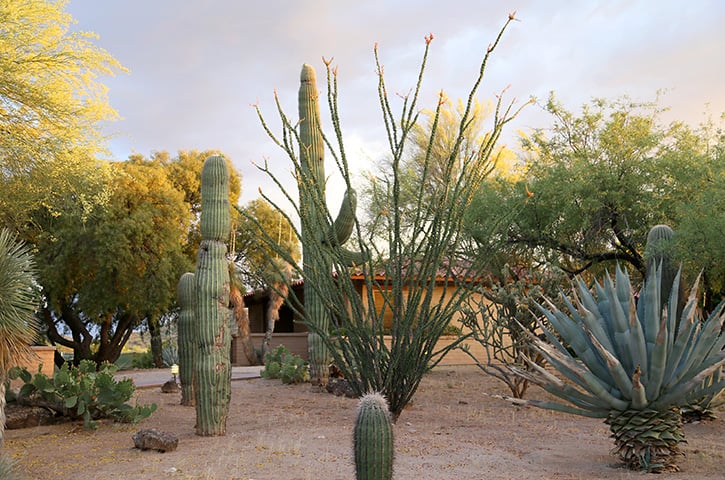 NPA symposium attendees again gathered at the beautiful Rancho de los Caballeros Resort just outside of Wickenburg, Arizona.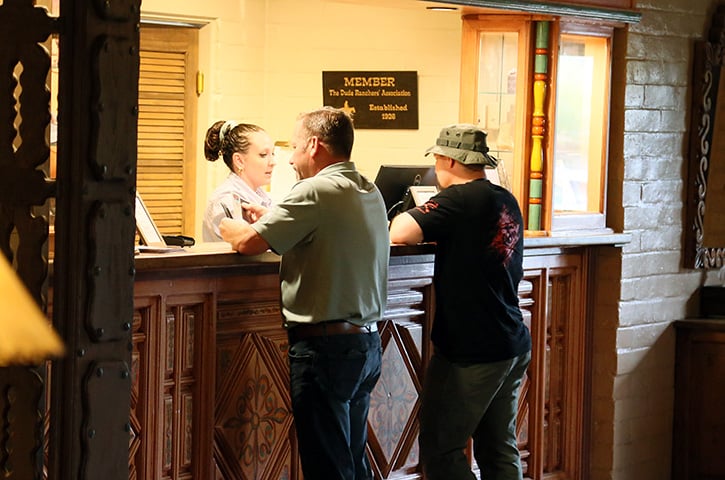 Checking in.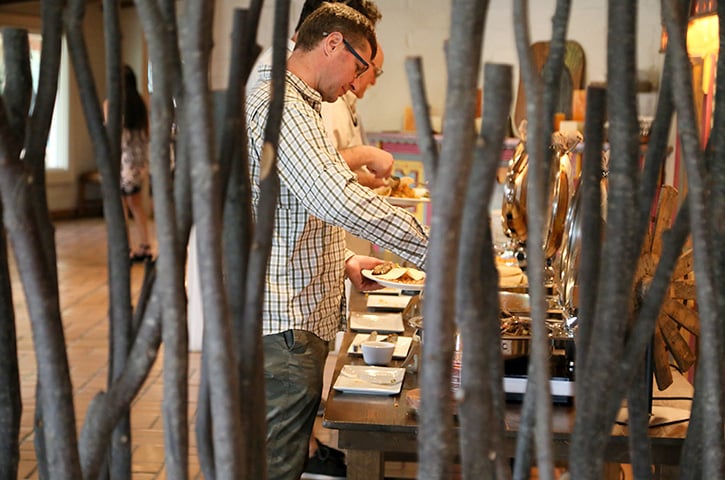 The opening evening buffet.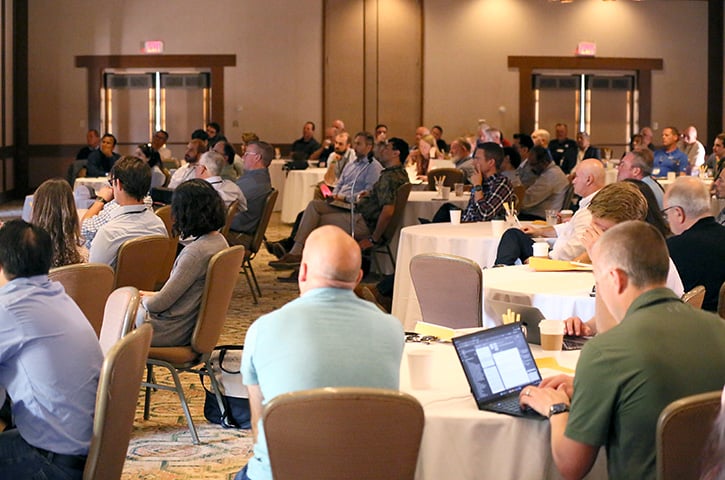 The 2023 NPA Symposium was stuffed with two days of educational presentations...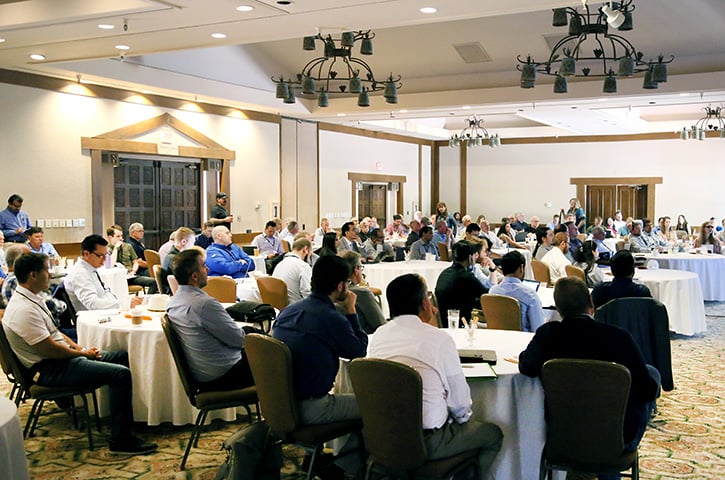 ...delivered by 30 experts within the burgeoning natural pozzolans space.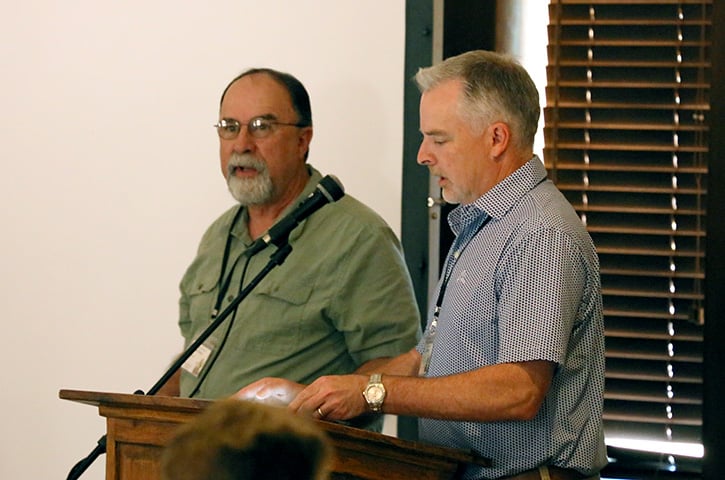 Joseph Thomas (NPA Executive Director) and Jeff Whidden (NPA President) get the ball rolling.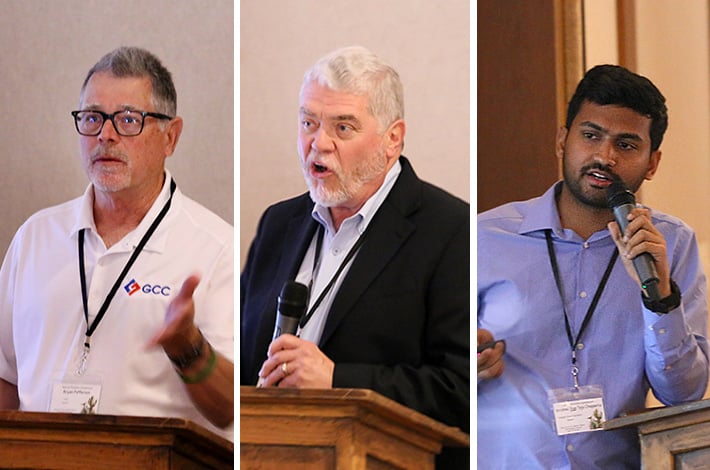 PRESENTERS: Bryan Patterson (GCC), Boyd Clark (CTL Group), Krishna Siva Teja Chopperla (Oregon State Univ.)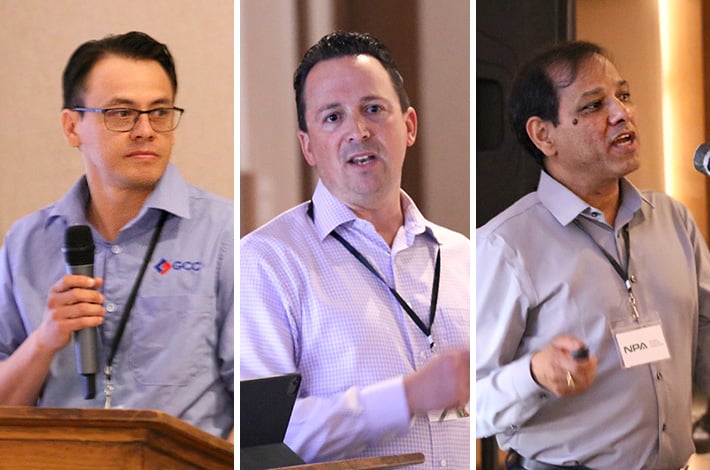 PRESENTERS: Martin Bojorquez Carrillo (GCC), Dana Rotkovich (Burnco), Anol Mukhopadhyay (Texas A&M Univ.)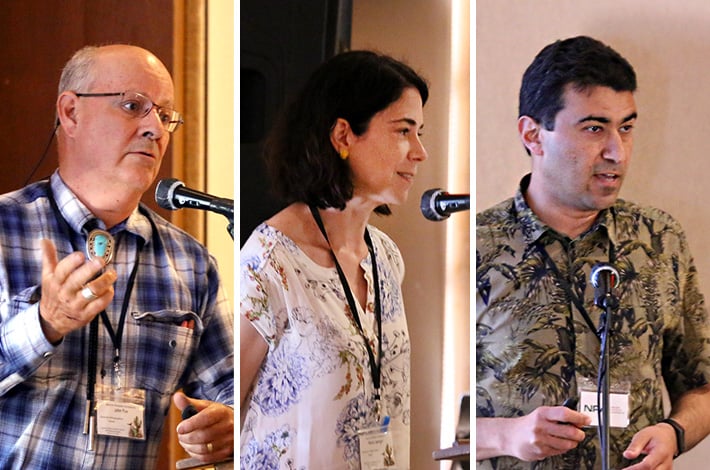 PRESENTERS: John Fox (Petrographics), Maria Juenger (Univ. Texas at Austin), Farshad Rajabipour (Penn State)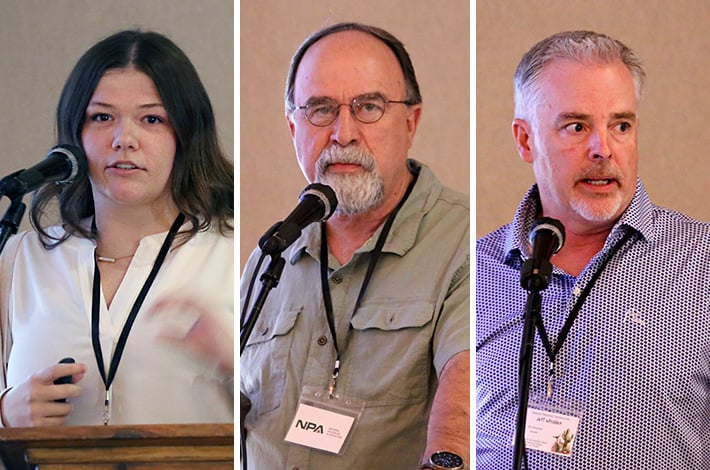 PRESENTERS: Katelyn O'Quinn (Univ. Texas at Austin), Joseph Thomas (Magmatics), Jeff Whidden (CRM)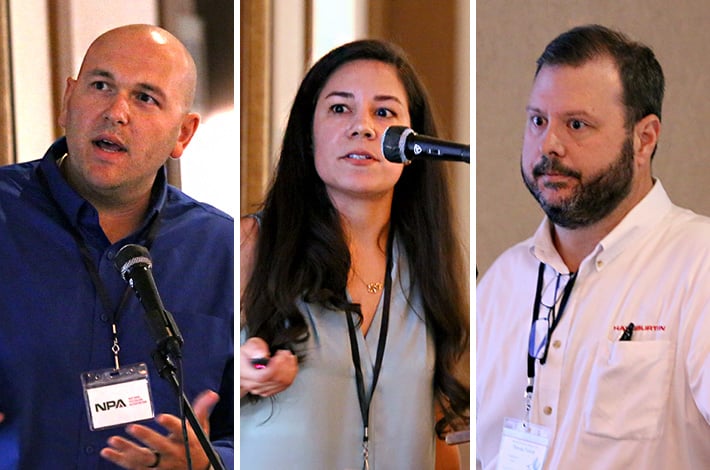 PRESENTERS: Derek Wittenben (Eco Material), Catherine Lucero (US Bureau of Reclamation), TJ Pisklak (Halliburton)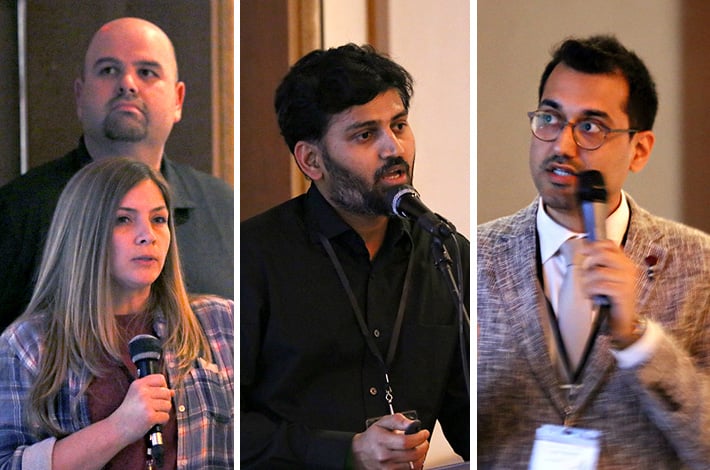 PRESENTERS: Jerry Paris and Stephanie Wood (US Army Corps of Engineers), Yuvaraj Dhandapani (Univ. of Leeds), Amir Malakooti (Genex-FHWA)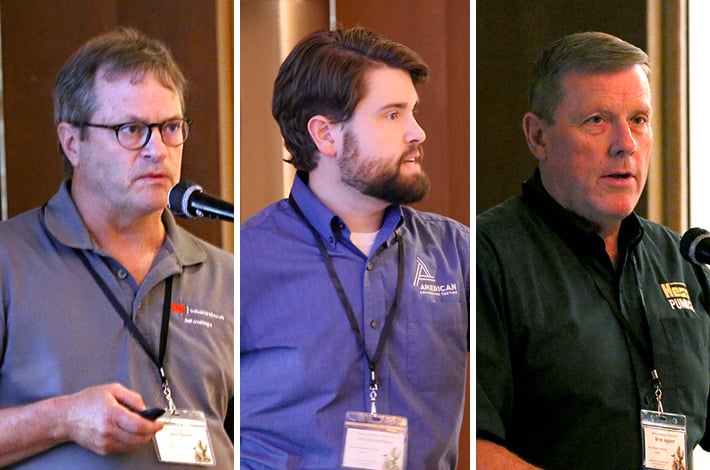 PRESENTERS: John Edwards (3M), Patrick Barnhouse (AET), Brian Jeppsen (Hess Pumice)
PRESENTERS: Aaron Szlinsky (Peakward), MD Uzzal Hossain (Peakward), Prasada Rangaraju (Clemson)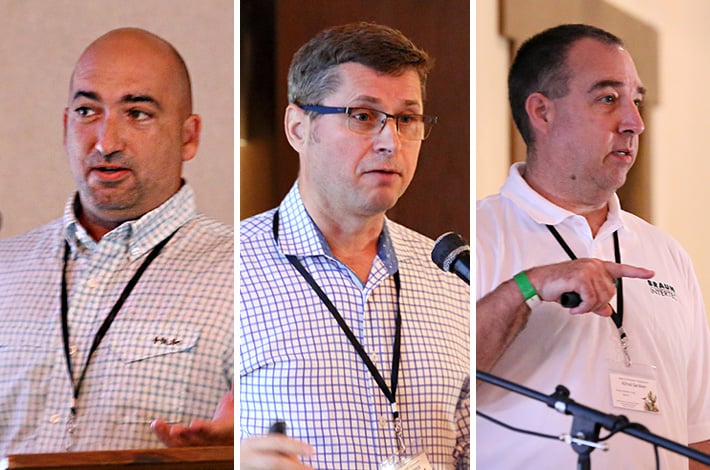 PRESENTERS: Thano Drimalas (Univ. Texas at Austin), Romeo Ciuperca (Greencraft), Alf Gardiner (Braun Intertec)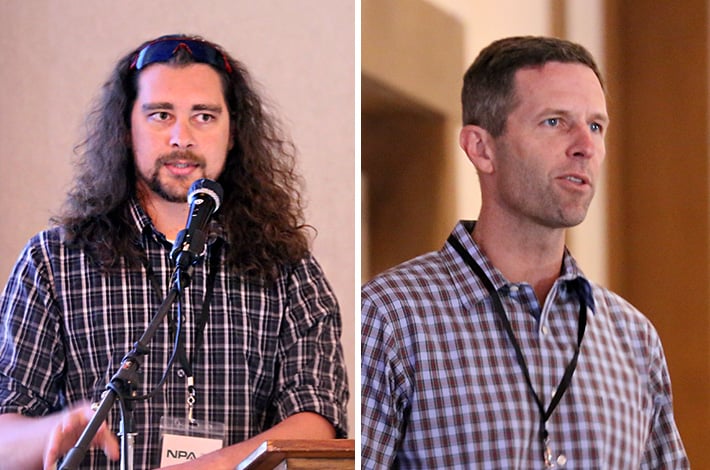 PRESENTERS: Nick Weitzel (NCE), Dave Figurski (Holcim)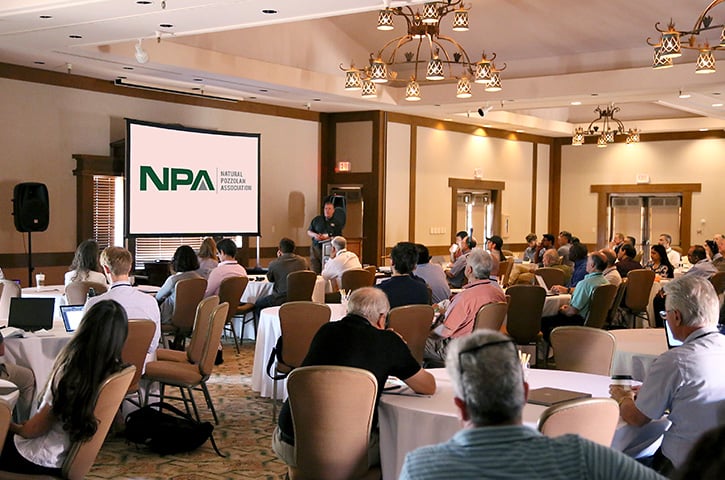 The 2023 symposium was attended by almost three times the number as the inaugural event in 2019.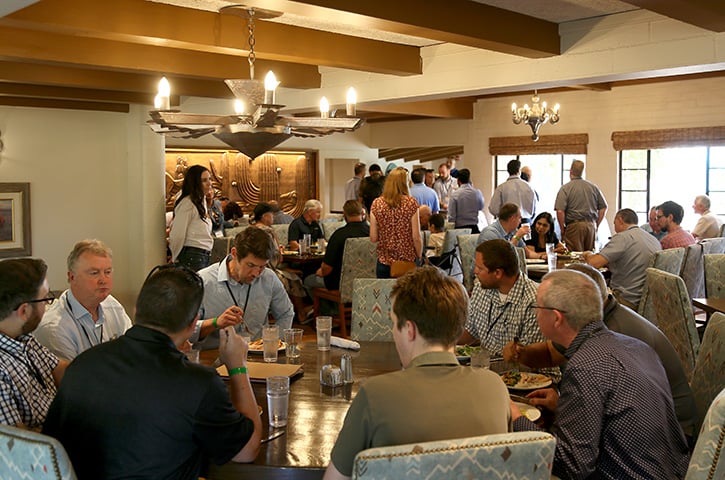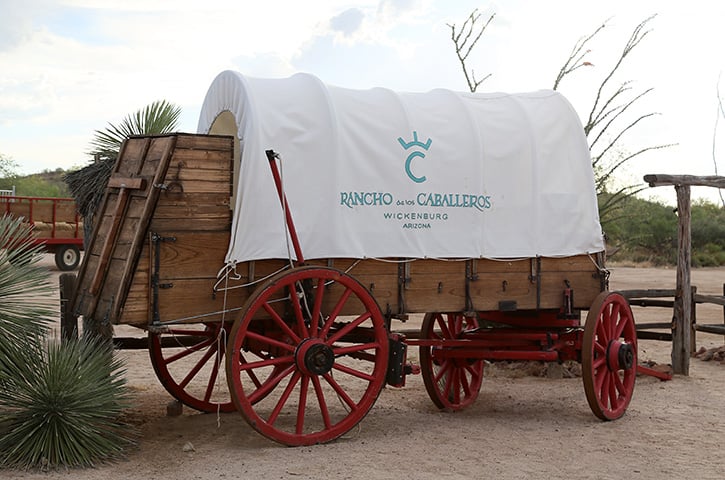 In addition to the presentations, the symposium included a cookout event and mixer.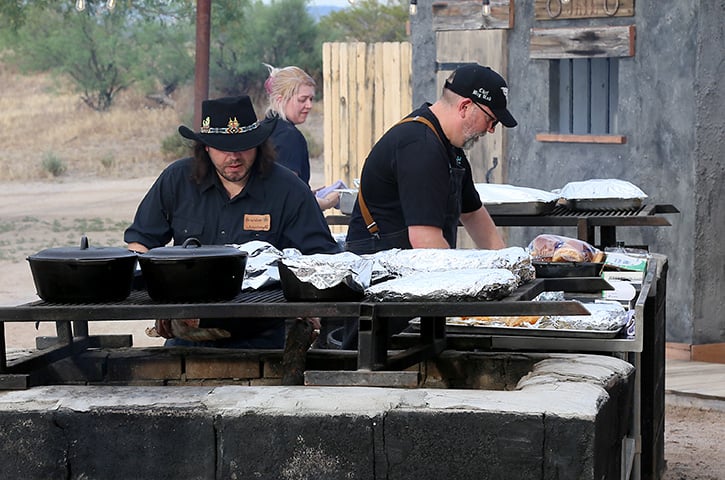 The pit crew ready with the smoked brisket, chicken, corn on the cob and other fixings.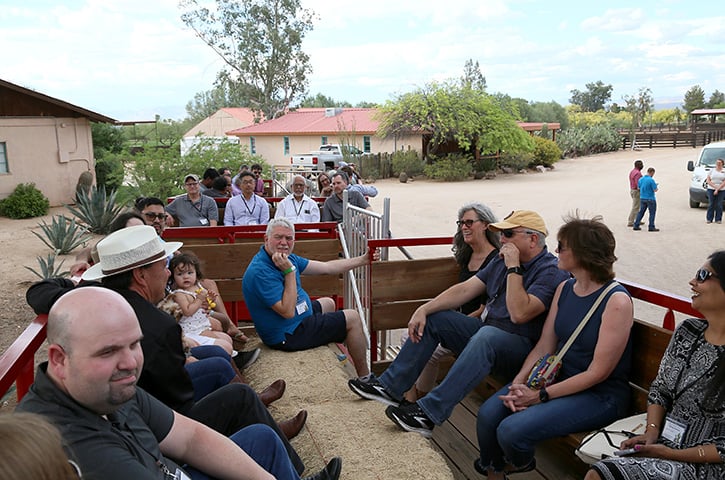 Rolling out to find the food and drink.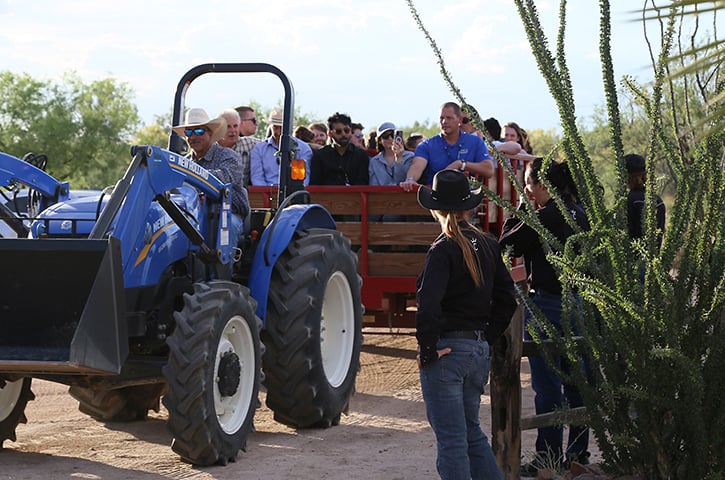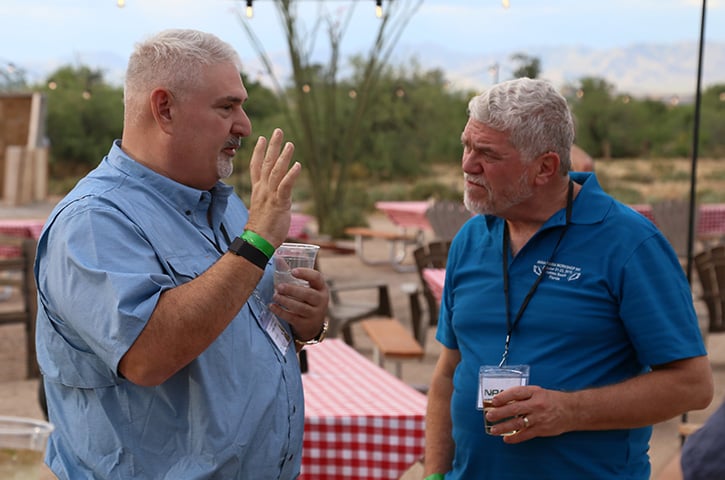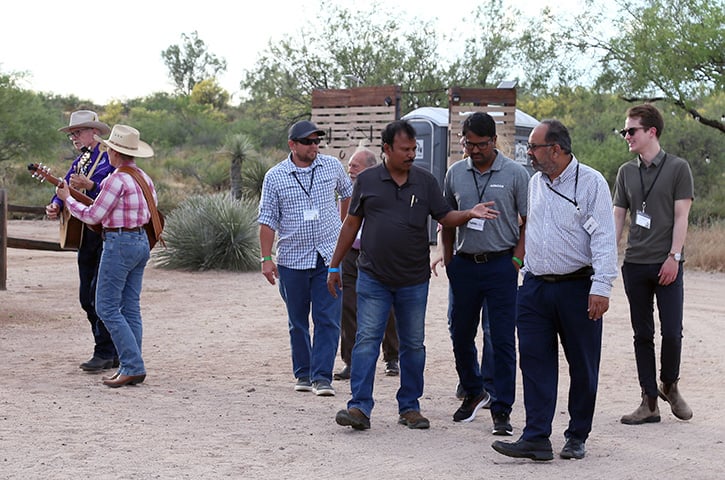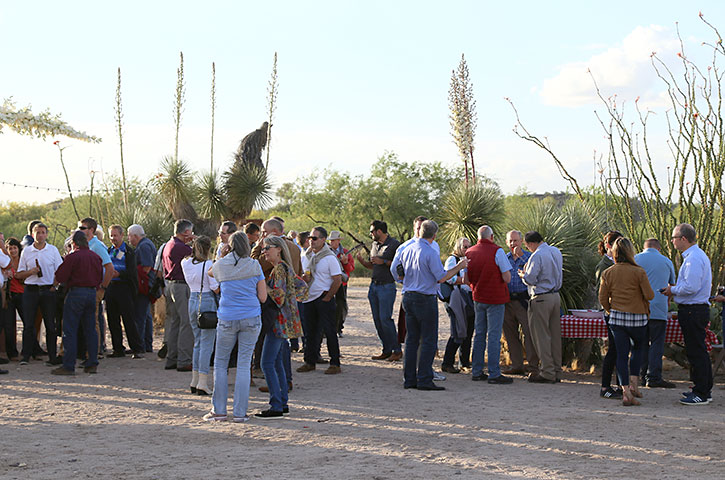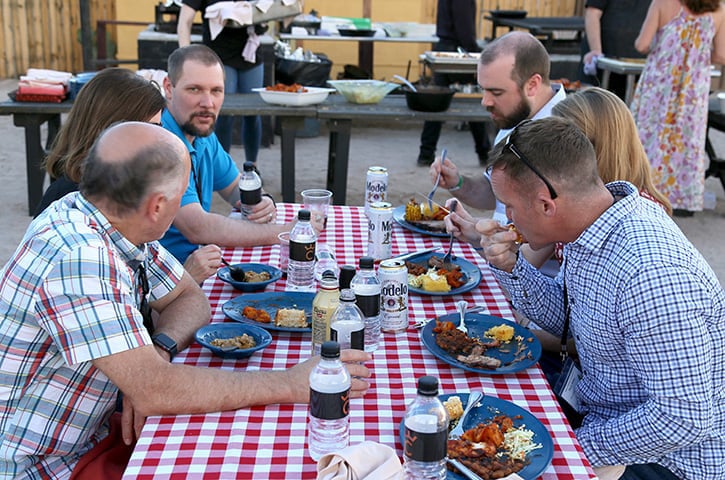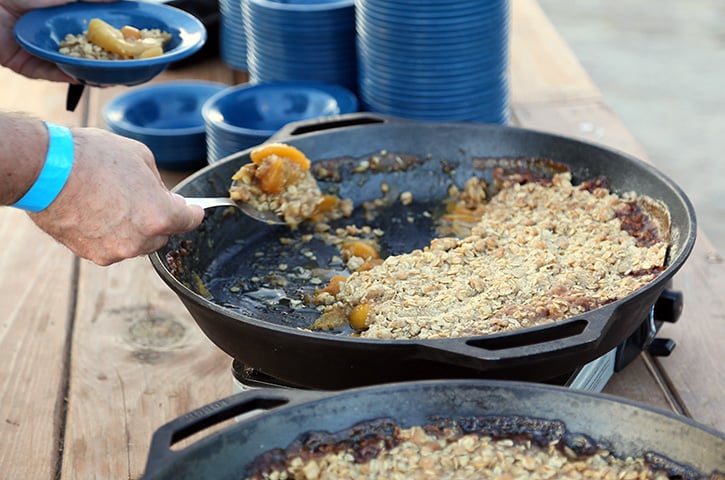 Seasonal peach and apple crisp.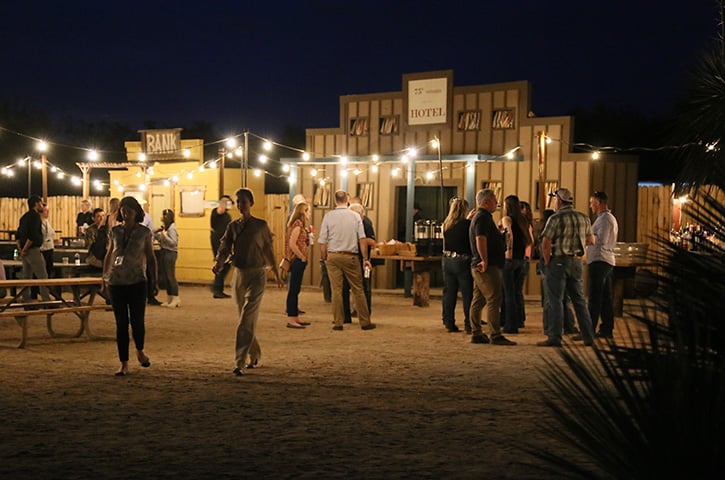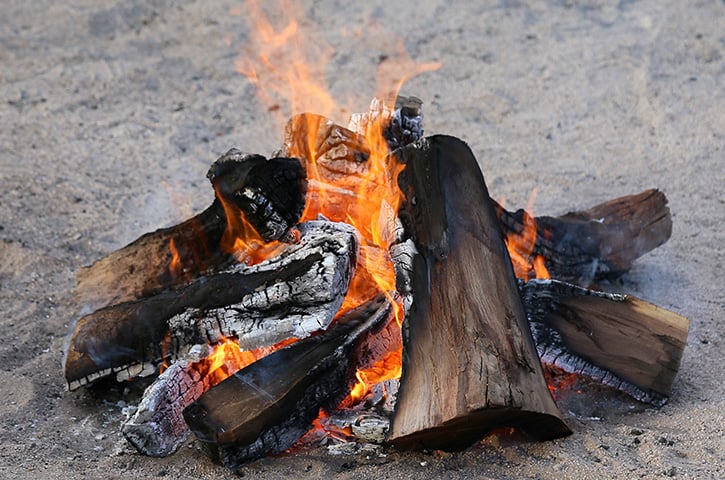 Chocolate, marshmallows, and graham crackers: meet fire.